Tropical Borneo Rainforest Team Building 2013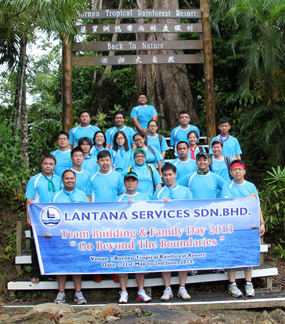 31/05/2013 - Three days event held by lantana Miri was incredibly amazing undeniable journey. The event was made at the Tropical Borneo Rainforest in Miri. The journey took around an hour from the city of Miri itself. The road might be rough, but it's worth the risk. We were amaze by its nature.it was definitely not something that we expected. The truth some might think it was a very horrible place to be going. It was beyond imaginable. The place definitely brings u back to nature.
At night we had our barbeque dinner and some activities. We first brief about the safety measurement in the resort. The food was fantastic as well as its activities. There was definitely laughter, funny, crazy moment. Every team has their own character. Team relationship really started to build up.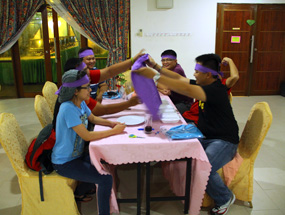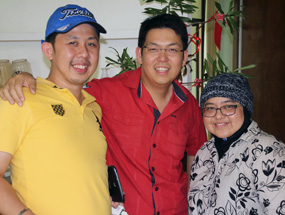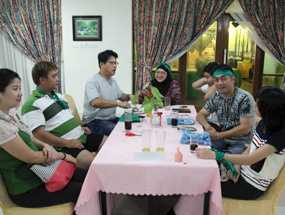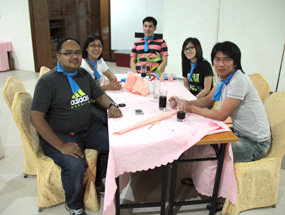 Very refreshing morning started with some warm up. Then off we go to have a nice warm breakfast before handing to rafting. Once again the food was very tempting. We were then divided into a 2 groups. All strategic idea was made to create the raft by using limited item given. There was definitely team leadership who was really focused in giving each task to its teammate. Then the game continues at the waterpark where we had our whole activities one in which was the flying fox. Each got a chance to go and enjoy the view by from above the flying down to land. Everyone was pretty excited. Then we went to the swimming to have our water polo competition. It was the best and definitely funniest moment for that day. Some was really competitive when it comes to playing the polo game. It was really so intense that some might probably get hurt while playing. But it's worth of playing.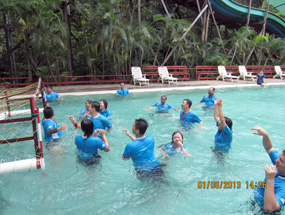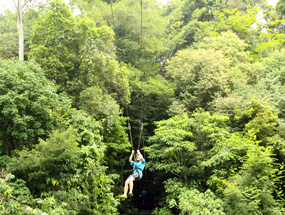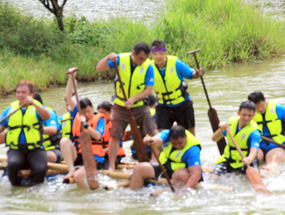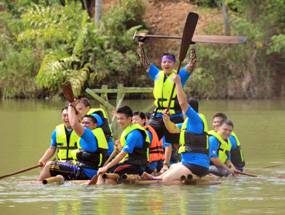 Then at night we had our karaoke contest and some games and prize were given to some. It was a very memorable moment. Hoping more for upcoming activity.