Engagement Session for 2012 New Energy Recruits with Minister of Energy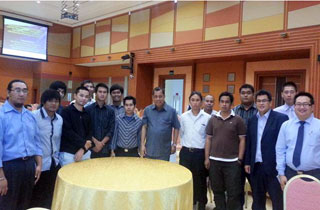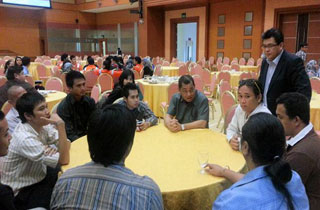 Greetings to All;
On 17 Oct 2012, on behalf of the company, I've attended the Engagement Session with Minister of Energy at Pusat Insani, Seria, Pehin Datu Saingamanteri Colonel (Rtd) Dato Seri Setia (Dr) Awg Hj Mohd Yasmin bin Hj Umar.
He has given a personal motivation and positive advise to our Local Recruits (JPKE & LBD) candidates on the job that they have accepted. His advice was noted positively by our Local candidates. Attached are the photo for our record and for view.
I'm looking forward to your continue support on this matter to achieve the LBD Program in line with the Ministry Plan.
Sincerely,
Marvin Nyelang Peing